Chriskepolis is active in film-distribution. In collaboration with Zeno Pictures we release select titles which would otherwise be unavailable in the Benelux market. Our releases are available on DVD, occasionally on Blu-Ray, and several streaming platforms and VOD.
Detention
The year, 1978, in a Catholic school, pupils in detention. Billy is missing from the roll-call. Detention has barely begun, as Billy drops in with some friends. All are armed to the teeth. Billy takes revenge on his classmates for the constant harassment. Morgan, another pupil, still has a reckoning with the senior pastors in connection with sexual abuse.
Release Date: 1 July 2021 (Retail) Subtitles: Dutch, French, German.
Buy Now
Cruelle est la nuit
During a dark night, AETNA's activists are on their way for a risky mission: killing the unreliable politician Hein Stavros. But when they reach his villa, they end up in a real "pleasure party"...
Subtitles: Dutch, English, French, German, Italian, Spanish Release Date: 31 December (Retail)
Koop Nu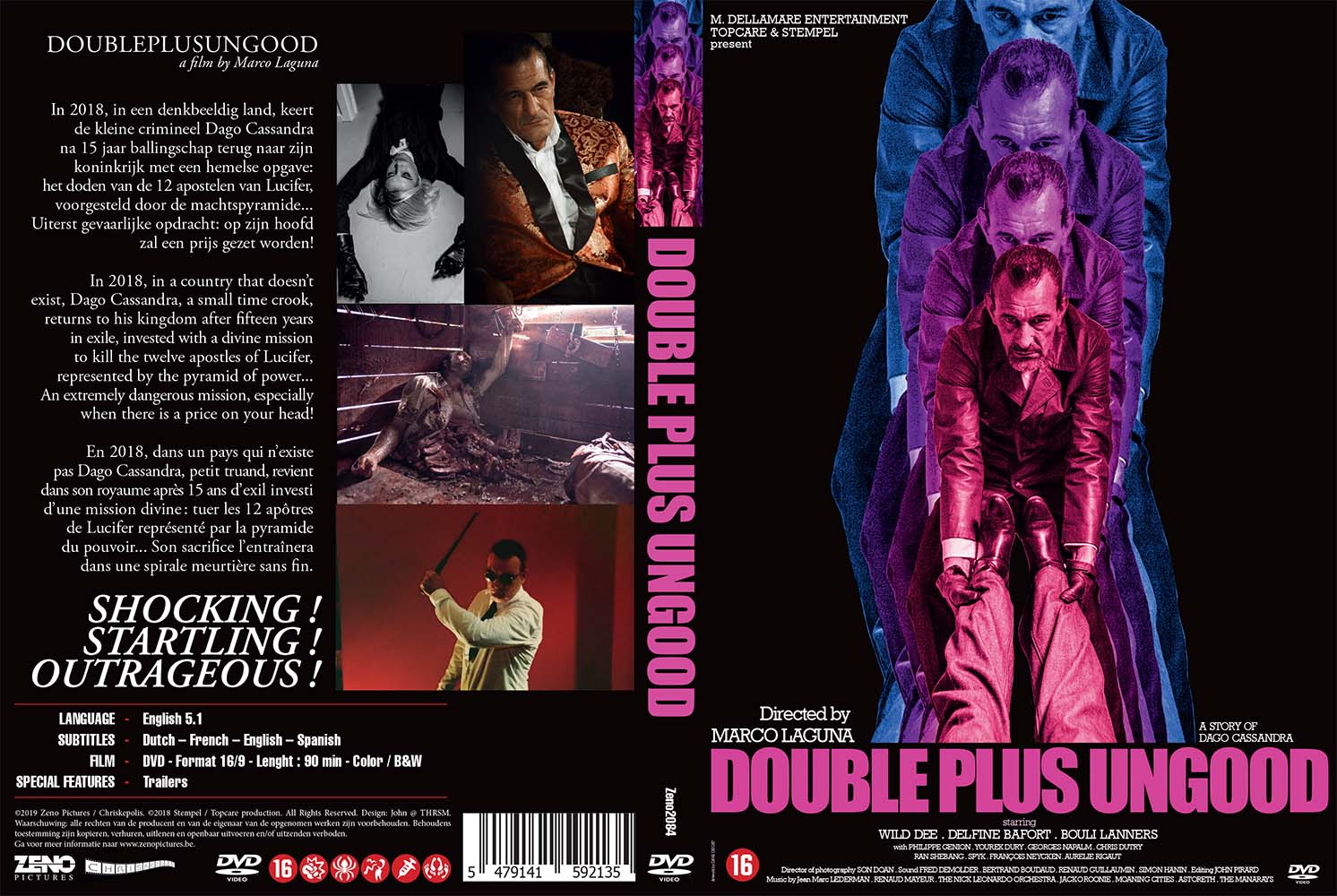 DoublePlusUngood
In 2018, in a country that doesn't exist, Dago Cassandra, a small time crook, returns to his kingdom after fifteen years in exile, invested with a divine mission to kill the twelve apostles of Lucifer, represented by the pyramid of power... An extremely dangerous mission, especially when there is a price on your head!
Subtitles: Dutch, English, French, Spanish. Release Date: 30 January 2020 (Retail)
Buy Now
The Brides
Edgar Clemm, the caretaker of Ravenshore Mansion is brought to a hospital with a fatal illness. He appears to have a metastatic brain tumor. On the estate, he experimented with hypnosis on a young woman, Ginny, to get his deceased wife Virginia back. He lets wears her out until she dies. Hypnosis keeps her brain functioning so that she can store Virginia disease in her undead body. This way Virginia can step out of her painting like a pure woman. But what about Ginny and the previous experiments?
Subtitles: Dutch, French, English Release Date: 26 October 2018 (Retail)
Buy Now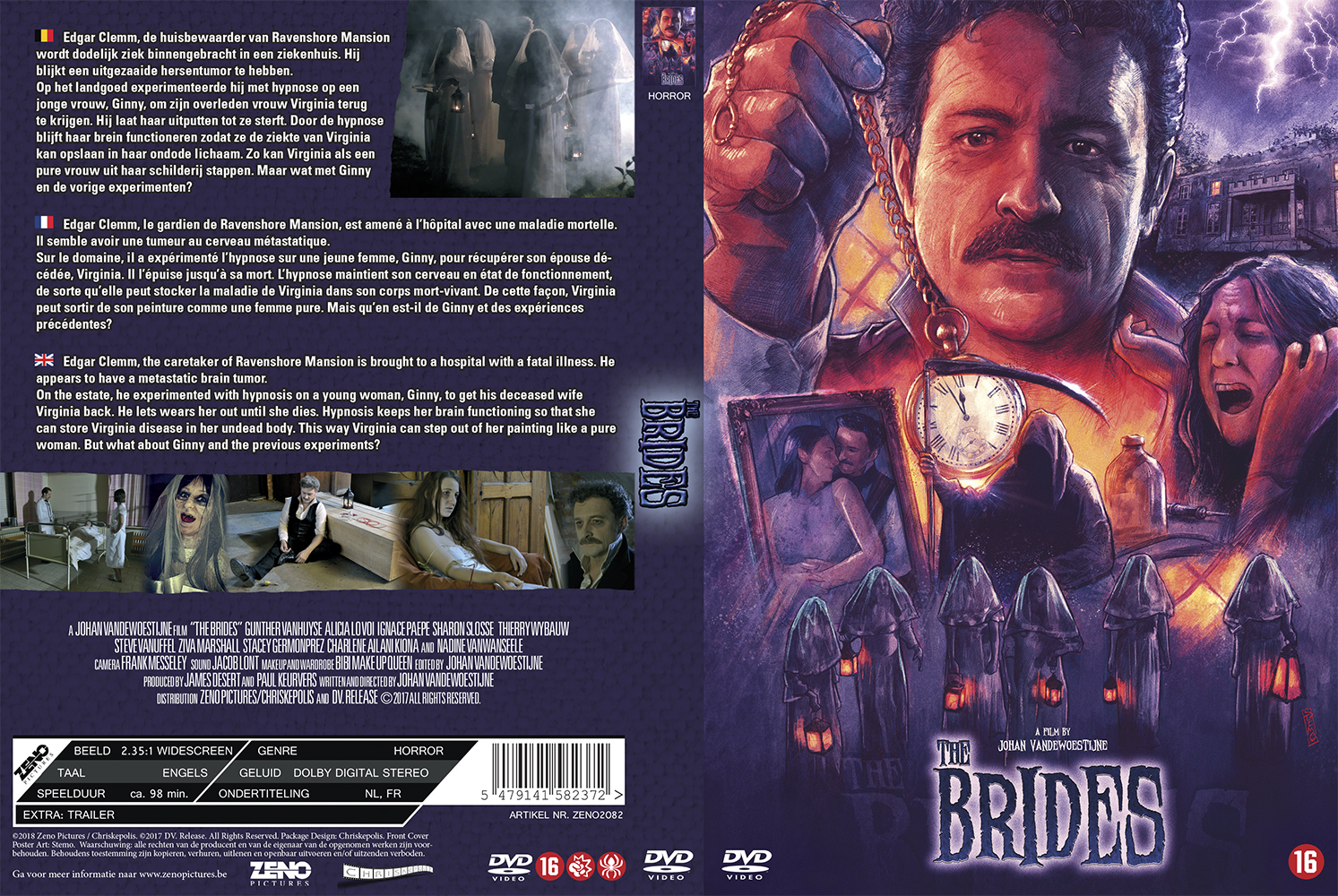 Muil
Richard has an unusual fantasy: he becomes sexually aroused by the idea of being devoured by an animal. Through an ad, he meets Max, who offers him the opportunity to live out his fantasy. But does he dare to?
Release Date: 24 November 2018 (Retail) Subtitles: Dutch, English, French, German.
Buy Now
Soul Copyright
Erotic thriller by Belgian cult-director Johan Vandewoestijne (
Lucker
) and Frank Messely.
Colin is a middle-aged novelist who has finally found fame. He meets Phoebe Lee, an exotic woman with whom he begins a sexual relationship. He seems to have found the perfect muse. Phoebe is young, pretty, madly in love and an English literature student. But slowly her mysterious behavior begins to disturb him. Colin's past comes back to haunt and terrorize him. Phoebe continues to play her game of manipulation and revenge. Colin will have to fight for his reputation and ultimately, his own survival.
Subtitles: Dutch, French, English Release Date: 31 July 2018 (Retail)
Buy Now
Gaston's War
This 20th anniversary edition of Robbe De Hert's movie has been remastered from the original tape, and is available for the first time in Anamorphic Widescreen
Gaston Vandermeerssche is a young Flemish resistance hero. In the summer of 1942, with the help of his girlfriend and ally Véronique Sanchez, he is smuggling two English fighter pilots to the Spanish coast. The escape route through occupied France and the inhospitable Pyrenees has become extremely dangerous. When he loses his cover, Gaston wants to emigrate to London. However, the English coordination services of The Allied Special Operations have something else in mind for our young hero. They want to convince the Nazi's an invasion of the Lowlands is being prepared.
Release Date: 28 September 2017 (Retail) Subtitles: Dutch, English, French.
Buy Now
Laundry Man
Slasher-film by Belgian cult-director Johan Vandewoestijne (
Lucker
).
A police patrol investigates strange chemical fumes emanating from an industrial estate. They arrive, just as a young woman, Laurie, covered in blood and wrapped in barbwire, escapes from being held captive against her will. Laundry Man tells the story of clumsy serial killer, Jeff Damen. It is loosely inspired by the crimes committed by American serial killer Jeffrey Dahmer and Belgian-Hungarian Pastor, Andras Pandy; combined with the dangers of internet chat sites.
Subtitles: Dutch, French, German, English Release Date: 26 April 2017 (Retail)
Buy Now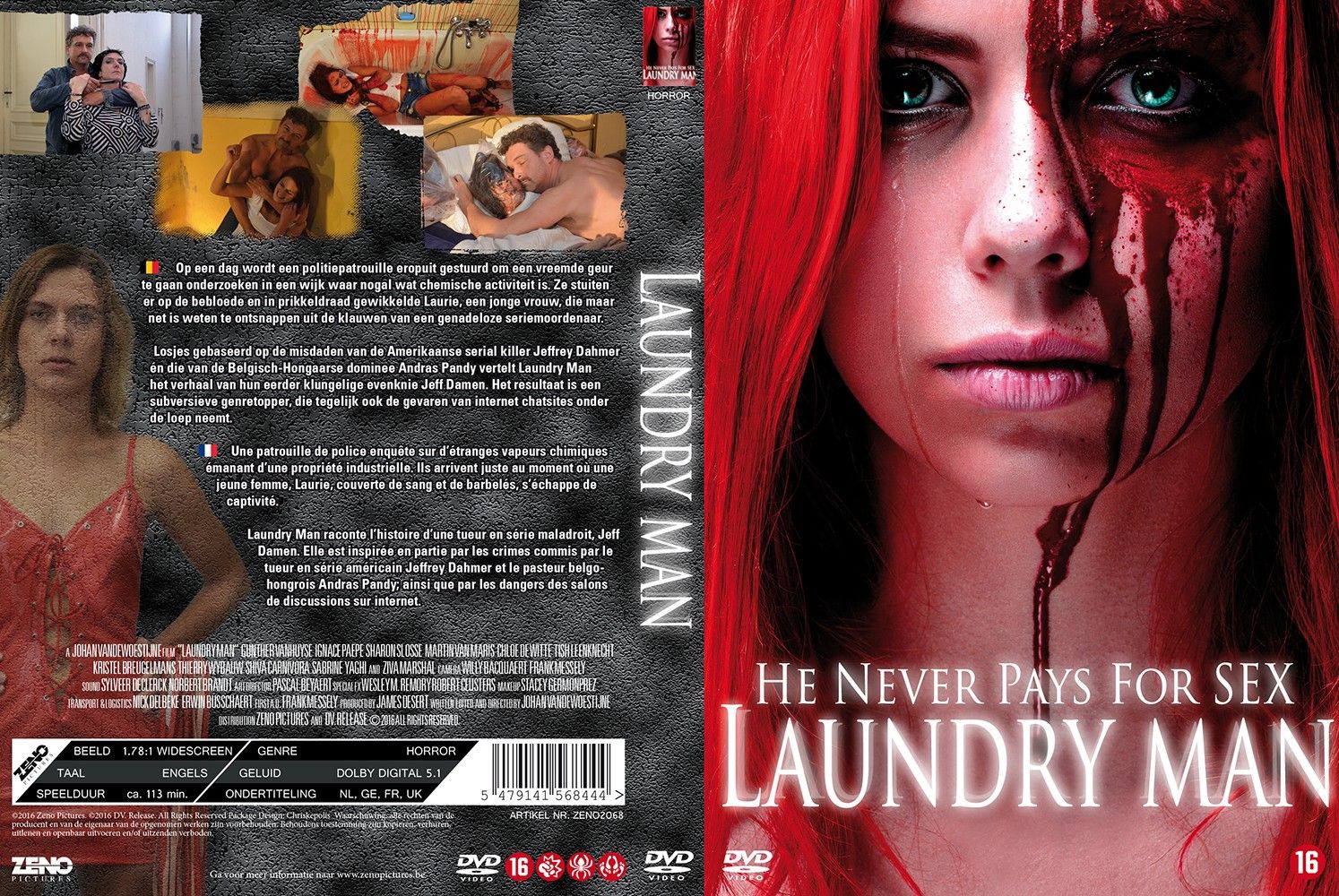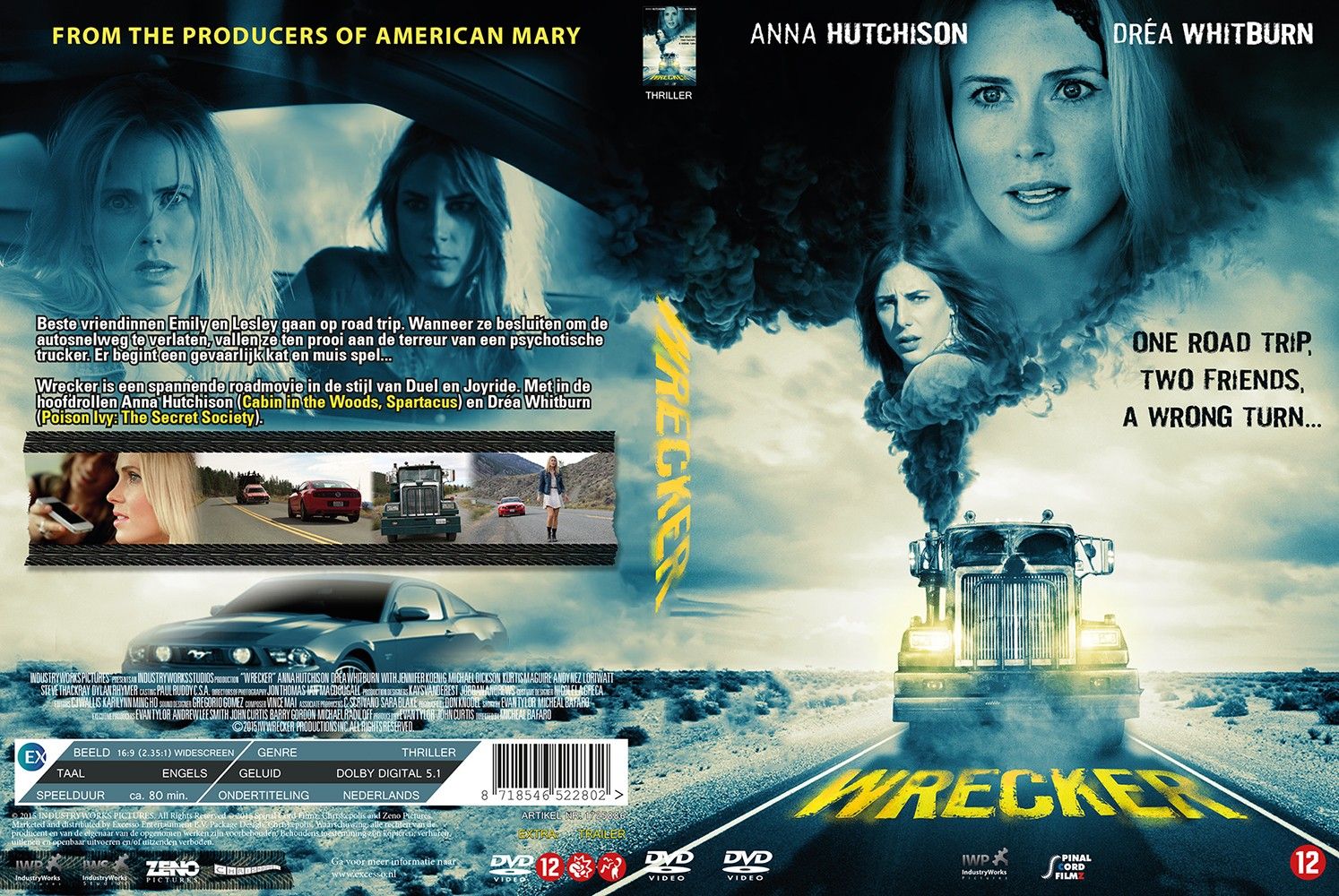 Wrecker
Best friends Emily and Lesley go on a road trip to the desert. When Emily decides to get off the highway and take a "short cut," they become the target of a relentless and psychotic trucker who forces them to play a deadly game of cat and mouse.
Starring Anna Hutchison (Cabin in the Woods, Spartacus) and Dréa Whitburn (Poison Ivy: The Secret Society).
Subtitles: Dutch Release Date: 26 Mei 2016 (Retail)
Buy Now
John Dies at the End
It's a drug that promises an out-of-body experience with each hit. On the street they call it Soy Sauce, and users drift across time and dimensions. But some who come back are no longer human. Suddenly a silent otherworldly invasion is underway, and ... mankind needs a hero. What it gets instead is John and David, a pair of college dropouts who can barely hold down jobs. Can these two stop the oncoming horror in time to save humanity? No. No, they can't.br> John Dies at the End is based on the cult novel by David Wong and was directed by horror icon Don Coscarelli (Phantasm, Bubba Ho-Tep).
Release Date: 26 April 2015 (Retail) Subtitles: Dutch
Buy Now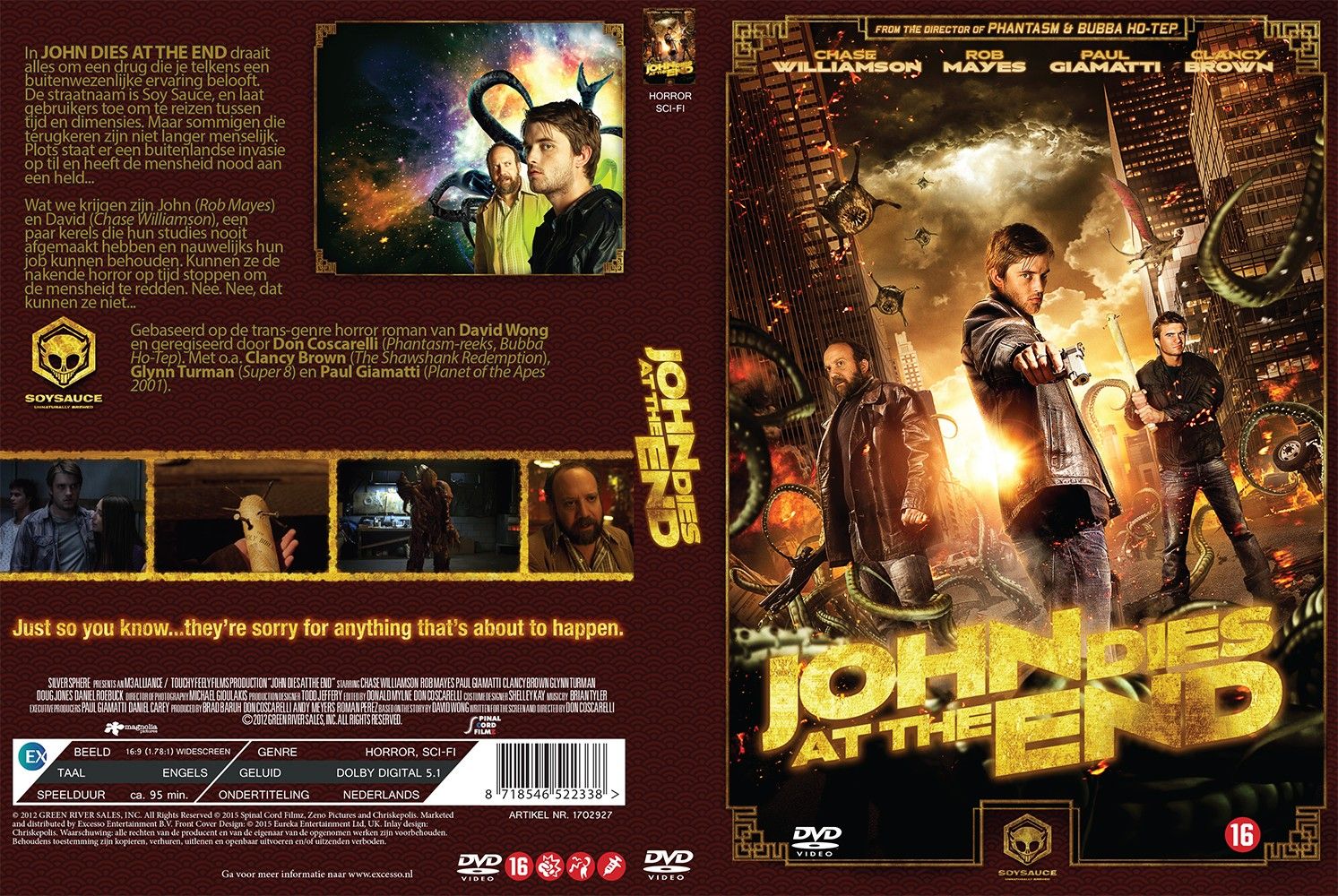 Faces of Death: 35th Anniversary Edition
It began as a graphic exploration of the one destiny we cannot escape. It would soon become the most morally controversial, critically reviled and financially successful documentary of the VHS era. Parents groups tried to stop it. Video stores had to hide it. Yet across the nation, millions found ways to secretly watch it...if they dared.
Renowned pathologist Dr. Frances B. Gröss is your guide to the most bizarre and grisly death scenes ever recorded, from executions, assassinations and mass murder to suicide, disease and disasters. Three decades later, is it hardcore gross-out, elaborate hoax or still the ultimate forbidden movie? You may scream in shock, weep with anguish or flee in horror. But you will never forget the original FACES OF DEATH!
Subtitles: Dutch, English, German Release Date: 14 January 2014 (Retail)
Buy Now